7 Signs Your Roof May Be Damaged and Needs Repair | Mr. Happy House
Published January 28th, 2021 | By Mike Monyak, Founder of Mr. Happy House
As a homeowner, it can be hard trying to keep everything around the house nice and secure. Areas such as the kitchen, living room, back porch, front entry, etc. are all areas you should be focusing on, but very rarely do homeowners check to see if areas of their roof are damaged. Here are the 7 signs your roof may be damaged and needs repair.
First off, if your ceiling is leaking like in the above picture, then you definitely have roof damage and needs to be repaired as soon as possible, because a severe leak can spread to other areas of your home such as the walls, siding, and framing. You wouldn't want to get those areas damaged either, but many times, you could be getting a leak without even knowing it.
If your roof is aging or you suspect that it may be leaking, don't hesitate to call a professional roofing company to take a look at your roof before the next rain storm. The longer you wait, the more likely it is for your roof to start causing more damage and costing you more money.
Be sure to check for any cracks in the walls and ceilings. We also highly recommending going into your attic to check to see if your roof is leaking. This could also save you from paying a roofing company to fix your ceiling from water damage.
If you have already had a roofer check out your roof and still notice leaks coming in, then it could be that your siding, soffits, or fascia are not in good shape. Make sure to get a professional to inspect those areas as well.
2. Areas of Roof are Sagging
Sagging is another sign that your roof is damaged and needs repair. A roof that is sagging is not a good sign at all. Usually, this happens because the decking or the framing is rotted/deteriorating. 
Decking and framing can start to rot when it attracts and excessive amount of moisture over a long period of time. The decking can start to warp due to this excessive amount of moisture or pile of water that isn't being redirected into the proper areas.
If your roof is sagging, don't forget to check your attic. You may need to have a professional roofing company to repair the sagging area of roof.
Sunlight coming through is one of the most obvious signs that your roof is damaged, but is often the most overlooked when it hasn't caused a lot of damage in the past, but do not let that trick you into thinking that you don't need to repair a small hole in your roof.
Often times, small areas of sunlight that are seeping through the roof can lead to disastrous consequences much as this:
4. Discoloring and Odd Roof Colors
When you have a leak in your roof and it's been dripping water for a while, you can start to notice it as it sinks into the drywall and interior paint of your house. The water can sometimes be contaminated with lead, dirt, and other particles. This dirty water can discolor your walls, ceiling, and even have an effect of the air you breathe.
By leaving a leaked area untreated, this leak can start to turn into black mold and eventually infect the air in your home.
Discolorations in the walls and paint are another major sign that your roof may be damaged and need repair. Another sign is discolorations in the roof itself. If you start to see mold growing on your roof, then the previous roofer who installed your roof didn't provide the right ventilation (this is more common is hotter climates like in southern Texas, Louisiana, and Florida).
Discolorations in your roof could also mean that your roof is starting age and it may be time for replacement.
5. Moisture in Unexpected Areas
Small leaks are hard to tell right away. They don't exactly show up right away, small roof leaks don't instantly penetrate against your walls as they absorb into the insulation in your attic. These type of leaks are some the worst because they are hard to spot. 
Check your house to make sure that moisture isn't in areas where it shouldn't be, for example the walls, ceiling, attic, etc.
If an area of your roof has a small leak left untouched, this small leak can start to rot out the decking of your roof and cause mold to build up in unwanted areas.
Peeling and blistering paint is another sign of excess moisture.
Check for wet spots.
Now lets not get too carried away, you don't want to be climbing your roof as this can be deadly if you're not a professional roofer. Most roofing companies offer free inspections, so it's better to hire someone who will check out your roof for you.
When hiring a roofer to check your roof for damage, here are some things to looks for:
Damaged or Missing Shingles
If any roof shingles are damaged or missing, this can be a recipe for future disaster. Get the area repaired as soon as possible before any more damage arises.
Mold and rot are caused by poor roof installations or excessive water buildup. Make sure that your gutters get cleaned when they get clogged up and blow off any leaves that pile up on your roof to prevent mold and rot from growing in your roof.
Damaged Chimney or Flashing
While you just might be able to get away with a small leak in your roof for a little bit (which we don't recommend), you certainly do not want to want a damaged roof area around your chimney. Damaged flashing or decking around your chimney can cause your chimney to collapse at any moment if not taken care of right away.
One of the most common areas of roof damage are located near the chimney because the flashing is either installed incorrectly, deteriorated, or is catching too much water at one time. Leaves, pine needles, and dirt generally get piled up quite frequently in areas around the chimney.
When checking around your house for roof leaks, make sure to clean off any debris behind and around your chimney.
If you haven't replaced your roof recently and you all of a sudden start finding roof shingles or nails in your gutters and lawn, this could mean that your roof is literally falling apart. This is a big no no, have a professional roofer come out, inspect, and repair your roof as soon as you see something like this.
7. Your Roof Is At Least 20 Years Old
Most roofs only last 20 years. With hurricane winds, heavy rainfall, heavy snow, etc., your roof can only take so much if it is not maintained properly. 
If your roof starts to get leaks on a frequent basis, any money that you spend trying to fix an old roof is going to be lost in a short period of time, because another leak pops up in another area of the roof. If this is happening to you and your roof is at least 15 to 20 years old, then I highly recommend just replacing it. 
Repairing damaged areas on an old roof is like trying to fix up an old car. The transmission can go bad, the cost of a new car is more expensive, yet once you fix the transmission, then a month later, the brakes go bad, then this cycle can repeat itself multiple times. The cost of repairing an old car several times is much more than buying a new car. 
This also applies to roofs as well, but remember that your roof is extremely important. It keeps your home's structure from the elements and keeps it safe from storms. Don't neglect your roof. If your roof is over 20 years old and it's starting to cause problems, get it replaced by a professional roofing company as soon as you can.
Get a Roof That's Strong & Durable
Need a professional roofing company to help you with your roofing & siding needs? Mr. Happy House is an excellent choice for homeowners. We specialize in ONLY residential properties, so any problems such that you might have in other areas such as your siding, fascia, and soffits, we also fix those and make them like brand new again!
If you live in Houston, The Woodlands, or Spring, Texas and are looking for a reliable roofing and siding company, don't hesitate to give us a call at (281) 831-5955.
You can also contact us here and get a quote on any siding, roofing, and exterior painting needs.
Thanks for reading this article on the 7 signs your roof may be damaged and needs repair, share this post with your friends on social media, or leave a comment!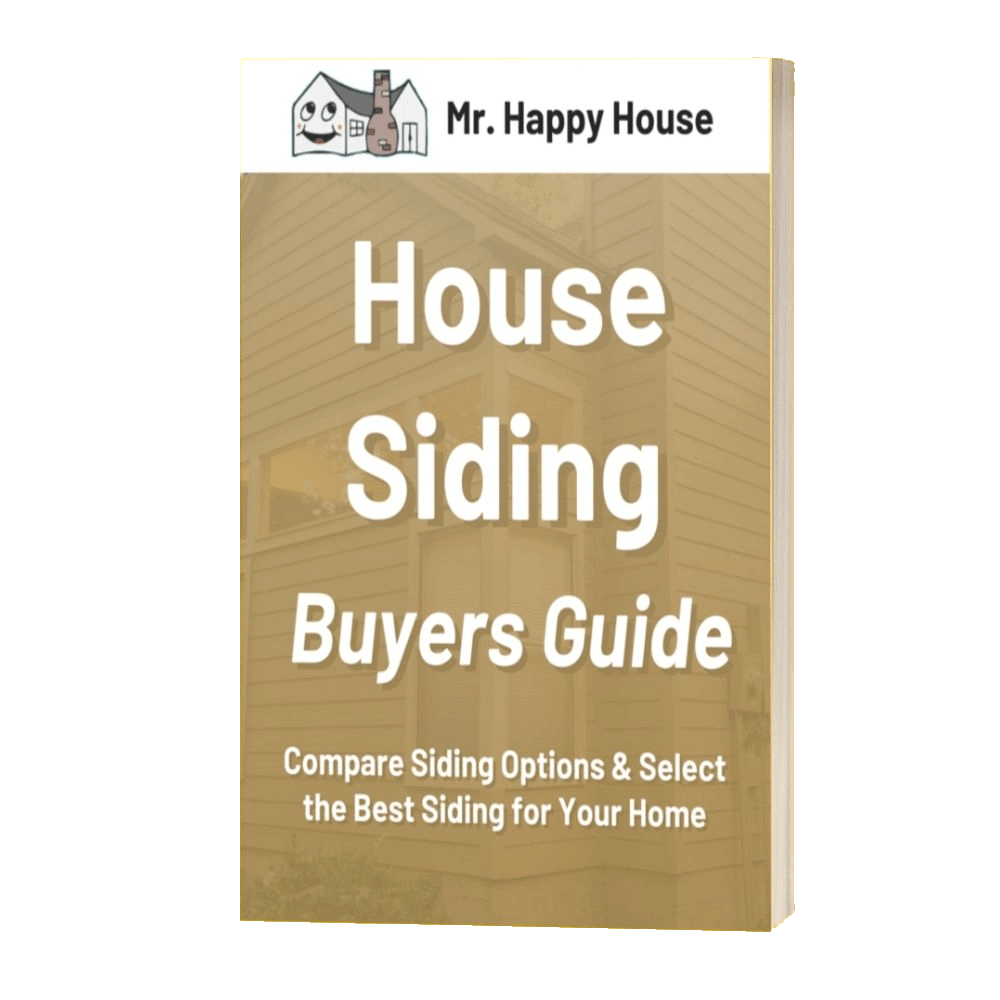 Grab the PRO House Siding Buyers Guide!
Compare different siding options, prices, and looks for your home. Select the best siding for your home with the House Siding Buyers Guide!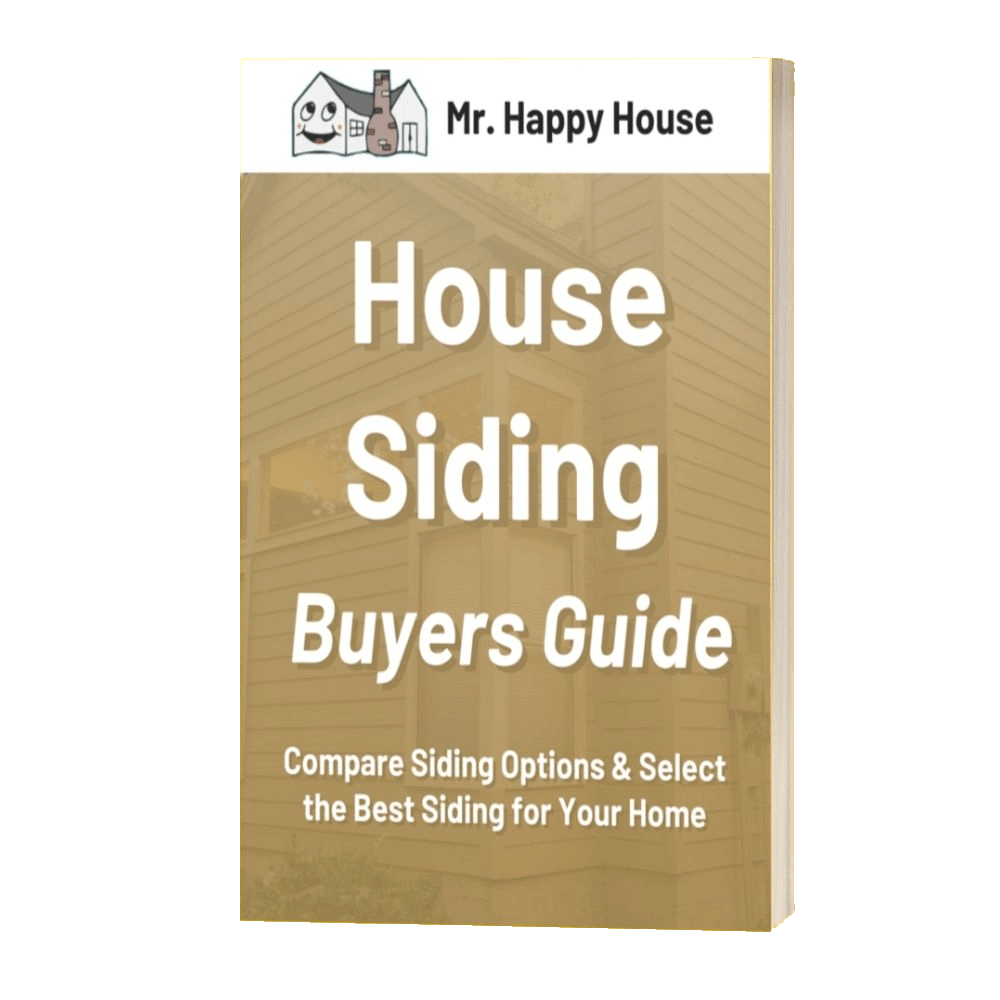 Check Out More Roofing, Siding, and Painting Articles:
Schedule a Free Estimate Today!