How to Keep Animals Off Your Roof
Published January 8th, 2020 | Updated June 25th, 2020 | By Mike Monyak, Founder of Mr. Happy House
Dealing with a leak in your roof can be tough and in this article you will learn How to Keep Animals Off Your Roof so that this doesn't happen to your home.
You can have water come in and destroy your walls, paint, and even electric. Water sneaks it's way into homes through gaps and cracks and can really do some damage to your roof, 
If this starts to happen then it would be wise to hire a roofing contractor like Mr. Happy House to access the problem right away before it becomes worse.
Or, you can prevent it from happening.
Water may damage a lot of areas of your home when it comes through the roof, but not as bad as animals do. When there is a tiny opening where water can come in, that's exactly where animals will come in and I'll talk more how to keep animals off your roof about more into the blog.
I have 3 main tips that will keep animals off your roof:
1) Close All Openings and Cracks
It's not too much to understand, if a door is left open, then of course something is going to come in.
Now, you may wonder how an animal is going to come into your roof if the gap or crack is tiny, but that is all that they need because with even just a small opening in the side of your home or under your fascia or roof can cause water to come in, drop by drop.


Over time, these small drops of water can become bigger and bigger.


Leaks and opening for water to come in attracts moisture which will then attract animals, because animals love water.


The animals will then be attracted to the water and might even chew their way through the opening and straight into your roof.


So basically, you want to cover up every single hole, crack, and opening with caulk, if it's siding or wood, flashing in the edges, and shingles on the roof.
You can maintain your roof by having an inspection every 1-3 years depending on your location, if you have a lot of exposure to the sun or if your roof is surrounded by a lot of trees.
If you have a lot of trees surrounding your house (especially if you live in The Woodlands) and a lot of leaves fall on your roof, you should clean off the leaves so that they don't pile up.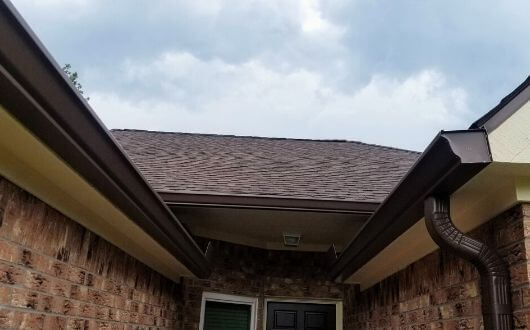 When leaves do pile up and a rainstorm happens that can lead to a leak in your roof even if you have a brand new roof.
Now when you don't maintain your roof, it can get really easy for animals to make a new home (on your roof).
So do a regular checkup on your roof for leaves, mold, broken vents, etc. twice a year.
3) Have Proper Ventilation
When you don't have any ventilation, and since it gets hot here in Houston during the summer, your roof can get in bad shape. With poor ventilation and moisture build up, the plywood holding up the roof itself can get rotted which can lead to a weak roof and open cracks. 
All of this is perfect for leaks and animals to come in.


Put proper ventilation around your roof and proper fascia holes (I will talk more about that in another blog) and your roof will stay safe, dry, and animal free.
I Hoped You Like This Guide on How to Keep Animals Off Your Roof, Please Like, Comment, or Share on Social Media so That We Can Keep Posting Our House Painter Tips & Tricks.
Call the Roofing Experts Today!
We'll Work with You to make your Home stand out and last a long time. We have been in business since 1991 and have extensive experience with Roof Repairs, Wind, Hail, & Storm, Damage, Insurance Claims, & Roof Replacements.
Schedule a Free Estimate Today!