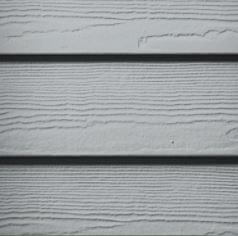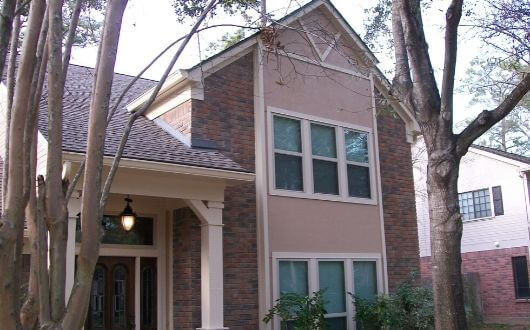 Your siding plays an important role in protecting your home's exterior. Selecting the best type ofo siding for hot a climate is crucial in maintaining your home properly. Not only will the siding help improve the way that your home will look, but it will also help to protect your home from strong rainfall and heavy storms.
Your home's siding can also be impacted by the climate, which means that when it's time to replace your siding, you need to select the right siding material for hot climates so that the siding of your house will last a long time, require little maintenance, and will look great.
If you live in a hot climate such as the southern area of the United States such as Texas, Arizona, or Florida, installing wood or vinyl siding may not be the best option as wood siding will often require a lot of maintenance and frequent exterior painting. As for vinyl siding, when exposed to direct sunlight, could tend to warp and bend out of place.
The reason wood and vinyl siding is not a very good type of siding for hot climates is that these types of materials expand and contract with the climate. Definitely NOT good for hot climates. The best type of siding for hot climates, we recommend is fiber cement siding, learn more about the advantages of fiber cement siding here.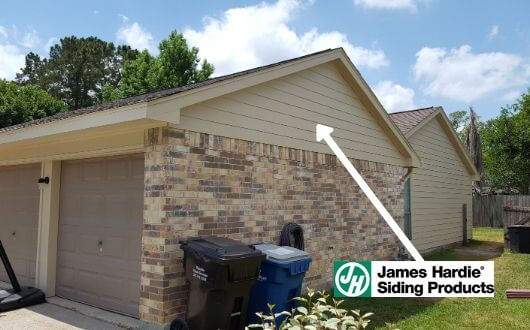 As a roofing and siding contractor, we want to offer the best building materials for homeowners, and after being 30 years in the home improvement industry, I find that James Hardie Fiber Cement Siding is one of the best types of siding for hot climates for 3 reasons:
Unlike many types of house siding such as wood and vinyl siding, James Hardie Siding does not warp or bend. Warping and bending occur due to excessive heat and moisture. In extreme temperatures (over 95 degrees) along with moisture and rainfall is the perfect recipe for warping in wood and vinyl siding.
Vinyl siding is the most prone type of siding there is for hot climates. If vinyl siding is nailed too deeply, this could cause warping, but if you do not nail it fully, then vinyl siding will start to fly off if there is a heavy wind storm or hurricane. Vinyl siding is best suited for colder climates and if you are on a budget.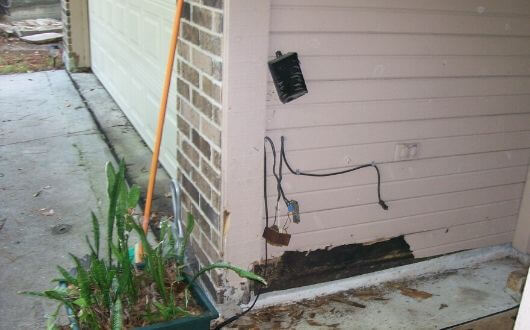 Wood siding however is a good siding option as well, if you are going with wood siding, we highly recommend using Cedar siding as this type of wood siding holds up very well. The reason we don't recommend wood siding is the fact that it can bend easily with moisture.
James Hardie Siding does not bend, warp, or get destroyed with hot climates and heavy storms. James Hardie Siding is the best type of siding for hot climates in my opinion. Although Hardie Siding is a more expensive option, in the long run, it will save you time, money, and stress.
Requires Little Maintenance
James Hardie Siding does not need to painted every few years, because it is a fiber cement material. Since Hardie Siding does not warp or bend to heat or moisture, painting the exterior of your house, is not necessary, unlike some types of wood siding. All that would be needed is to wash the dirt off your siding every year or so to keep the exterior paint from fading.
Want to Find The Right Siding for Your Budget and Home Needs?
Finding the right type of siding for your house can be a headache sometimes, especially when you are looking to repair your siding or replace it to prevent water from coming in.
I highly recommend grabbing the House Siding Buyers Guide down below, as it will help you determine what house siding options will best suit your needs: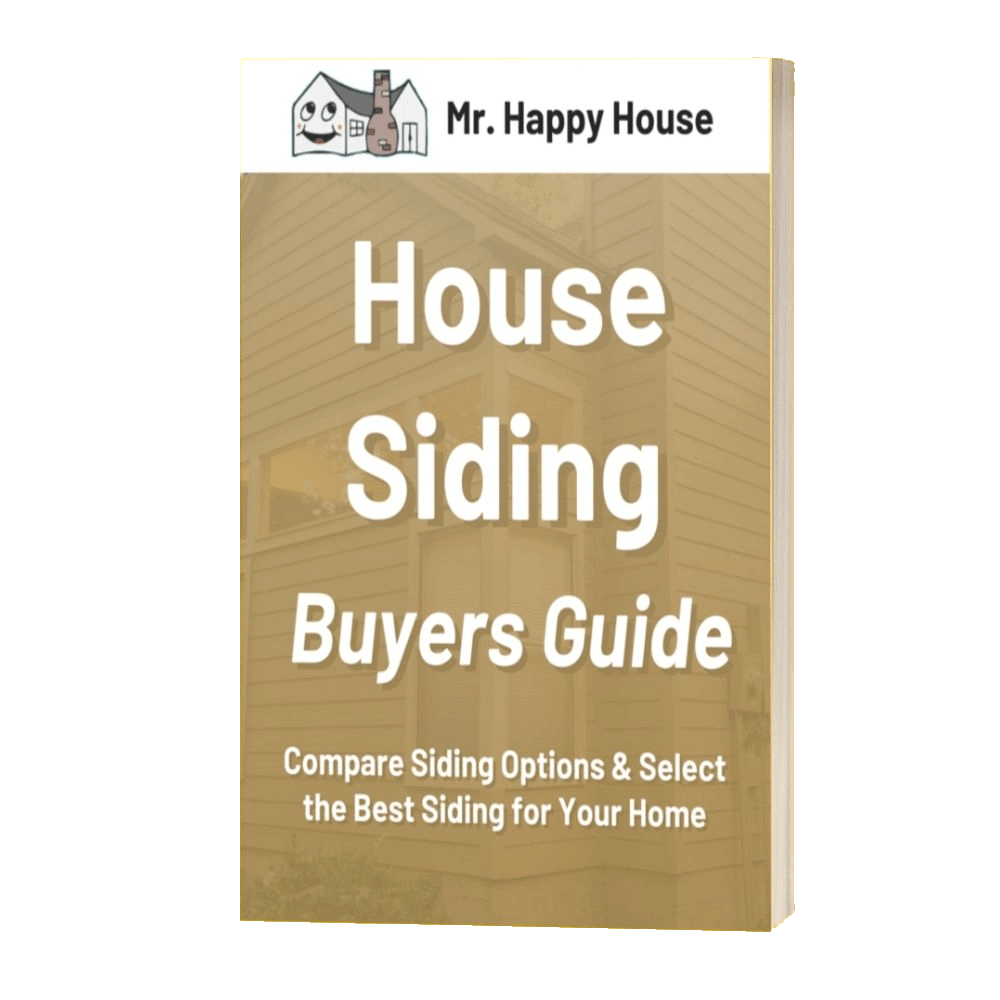 Grab the PRO House Siding Buyers Guide!
Compare different siding options, prices, and looks for your home. Select the best siding for your home with the House Siding Buyers Guide!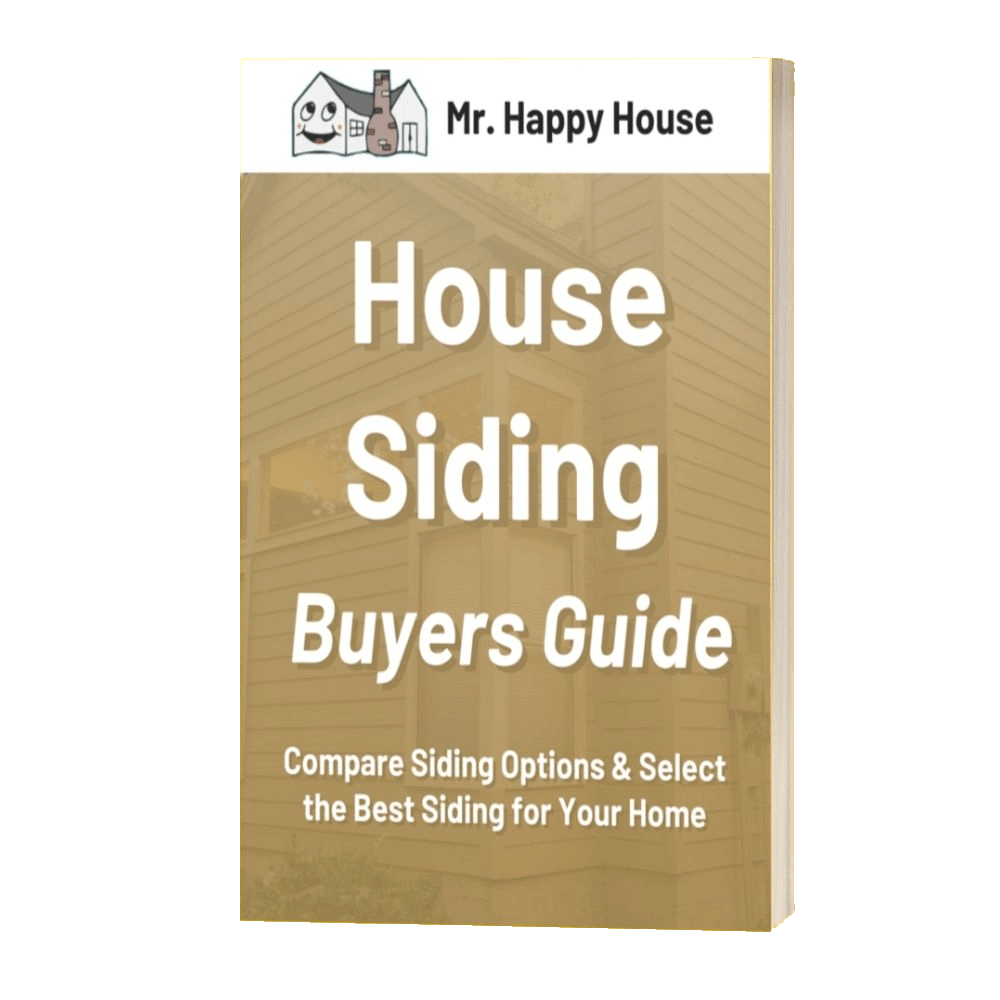 I Hoped You Like This Article on The Best Type of Siding to Use for a Hot Climate, Please Like, Comment, or Share on Social Media for more Roofing and Siding Tips, Articles, and Videos!
Schedule a Free Estimate Today!