If you're deciding to repair your siding or thinking about replacing it, James Hardie Siding is an excellent siding option to choose because it is proven to be durable and good looking on many homes. Hardie Plank siding is a fiber cement type of material, but there many different types of siding that try to simulate Hardie Plank and I will explain the key differences between Hardie Plank and other fiber cement siding options: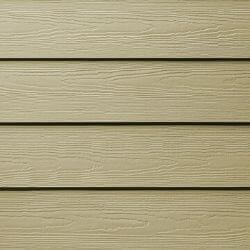 What is Fiber Cement Siding?
Fiber cement siding is a type of siding that is much different than wood or vinyl siding because it is longer lasting and more durable.
Fiber cement siding is composed of these types of materials:
 Cement
Sand
Water
Cellulose Fibers (a strong plant based fiber)
Fiber cement siding is unlike wood because fiber cement does not rot, but it is important to highlight the differences between other fiber cement materials and James Hardie Siding.
The Differences Between Hardie Plank Siding and Other Fiber Cement Products
There are many similarities between fiber cement siding and Hardie Plank siding such as:
Resistance to fire and insects
As explained in the YouTube video at the top of this page, other fiber cement products that try to replicate Hardie Plank siding have failed. They are not the same. Some of these other fiber cement products have many disadvantages such as:
Can easily be crumbled
Not very resistant against animals (especially raccoons or squirrels if you live in a wooded area)
James Hardie Siding is different because:
It is extremely durable against animals
Can last a lifetime
Does not rot

Other fiber cement materials are very brittle while Hardie Siding is much stronger and does not break as easily.
Another great benefit of Hardie Siding and other fiber cement products have is how it reacts to paint. Wood siding, because it is a porous material, can soak up paint which can make it harder to paint. Fiber cement products like Hardie siding requires less exterior paint than typical wood siding because it is not porous. Your next exterior paint job can last many more years if you decide to install James Hardie Siding on your house.
Downsides of James Hardie Plank Siding
With all of great benefits of James Hardie Siding, there are some downsides as well.
Since Hardie siding is made of cement, it can be difficult to install by yourself. We highly recommend hiring a professional siding contractor to install Hardie siding on your house. 
Thanks for reading this article on the Differences between fiber cement siding and Hardie Plank siding, share this post with your friends on social media, or leave a comment!
Schedule a Free Estimate Today!