Make Your House Happy! One Call Does It All!
Have a Happy House! One Call Does It All!
Mr. Happy House: Roofing & Siding Contractors & House Painters
In The Woodlands, Spring, Tomball, & Magnolia, TX.
Mr. Happy House is a GAF certified roofing contractor and is a BBB accredited siding repair contractor and interior/exterior house painters with an A+ Rating that has a great reputation within the community of The Woodlands, Spring, Magnolia, & Houston TX. 
We can create and finish any home repair projects that you want. Our Company's interest is to make your home a happy house and we are dedicated to making sure everything is done right.
What Our Happy Customers Say About Us...

Susan Sellers
The Woodlands, TX
"I called Mr Happy House after reading the great reviews, and I was not disappointed! Mike and his crews are extremely professional and conscientious. They performed various outdoor repairs including power washing, repaired my Hardie Siding, repaired squirrel damage on the roof, and painted my entire house. Mike oversaw every aspect of the job and made sure everything was perfect. The price was very reasonable, and I will definitely be calling Mr Happy House for future jobs!"

Dior Xu
The Woodlands, TX
"2nd time work with Mike and his wonderful crew. They worked so hard to paint our whole house perfectly. We are so impressed with how fast and how flawless they got the job done. We really appreciate all of them! Yay for Mike and Mr. Happy House!"

Mark Rodrigues
The Woodlands, TX
"My house needed new siding, soffits, and fascia. After seeing another job Mike had done, I requested an estimate. The pricing was fair to me, so he went to work. Everything was completed with Hardie products. The house was painted to my desires and I can honestly say I am more than happy. He paid great attention to the details and ensured the work was of the highest quality. The next time I need work done, I will be contacting Mr. Happy House."

Ashley Donaldson
Spring, TX
"Mike was great to work with. He explained all that needed to be done to install a quality roof that would last. Had other quotes but other contractors were not as informative and did not include everything that was needed. Mike's crew was courteous, did an excellent job and completed the work in a timely fashion. If you are not familiar with working with insurance adjusters be sure Mike meets with them when you set up a meeting. This was helpful in my case and made the claims process run smoothly. I am very pleased 😀 with his service and recommend him to my neighbors of which two have used him across from my home."

Ricardo Banda
Tomball, TX
"Mike and crew did a great job painting my living room and hallway. Excellent customer service. Mike wanted to make sure SW got the paint color exactly to match what we wanted, so he had them make multiple attempts to get the color right. I would definitely use him again and recommend him to anyone."
David Shackelford
Magnolia, TX
"While searching for a GAF roofing specialist I came across Mr. Happy House (Mike Monyak owner). Mike came out and gave me a estimate promptly. I used to work for GAF so I know their quality standard is the best. Mike help identify problem areas I didn't see myself and help with the insurance adjuster to repair all the damaged areas. I enjoyed working with Mike and appreciate his expertise."

Brett Peabody
Magnolia, TX
"Mike and his crew designed, framed out, installed, trimmed, and painted a new hard i plank exterior wall. Then a different crew installed gutters. I have never seen a more conscientious contractor. Rigorous attention to detail. Great communication start to finish. Completed job early. I'm very pleased and will call this jack of all trades again!"
Get the Best Solutions to Your Home Needs
With Pro Roofing and Siding Contractors in The Woodlands and Magnolia, TX
Unless you are willing to devote every free weekend toward your home project or risk injury, Mr. Happy House is your best solution. We have the experience and time to handle any of your exterior and interior home improvement projects.
Mr. Happy House is a Siding Contractor & House Painter that specializes in exterior home repairs and exterior/interior house painting. One of our specialties is Hardie Siding, which is also known as Hardie Plank Siding. We do new home siding installs, repairs and replacements.
Watch This Amazing Testimonial:

Roof and Siding Repair Contractors in The Woodlands and Spring, TX
Professional Repairs & Installations
Job Done Right the First Time
Expert Solutions to Common Household Problems​
Siding Repair in The Woodlands and Magnolia, TX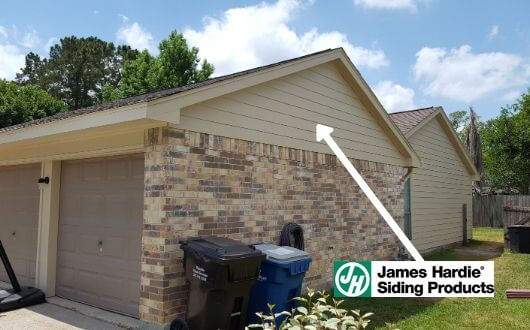 Home repairs and general home maintenance are usually some of the most difficult things to keep up with. However, keeping your home in top notch condition is essential. That's why we are here, to help make your home a Happy House!
Enhancing your home's style and looks starts with the siding of your house. Along with any siding repairs/replacements, our home siding contractors will use quality exterior paint after installation and match it with your home's color for a quality finish.
It's important to have the right siding repair/replacement, because most home problems arise from the exterior into the interior, so protect your home's exterior first. 
Fix your home siding with our siding repair experts and eliminate further damage to your home while also enhancing it's looks. We generally use Hardie siding as it does not rot and will ensure longevity.
Replacing the siding of your home is a good option to choose if there are many damaged areas. Save the hassle of constant repairs and headaches with a professional siding replacement and contractor like Mr. Happy House.
Eliminate siding leaks coming from your home with a siding repair expert from Mr. Happy House. We ensure quality work, so no leaks will come again.
Having good and solid fascia is very important for keeping your roof from getting moisture and leaks. Hire a fascia repair pro today from Mr. Happy House to keep your home safe from rain water.
Excessive water or moisture build up can be damaging to your home. Soffits & Fascia bring style to your home, so it's best to have a soffit repair specialist to have your home looking and feeling happy!
From siding, fascia, window trim, soffits, exterior home damage, we do it all. Unlike many other siding contractors, we get the exterior home repair done right the first time!
If you are looking to close off any gaps around your garage door or need a better look to your front garage, then a garage door trim replacement or repair is for you.
Wood rot can attract many insects, and especially termites. Don't let these nasty insects invade your home, and have a professional siding contractor fix the damage on your home.
As a James Hardie Siding Installer, we always recommend this brand because there are so many benefits to it. Give your home the needed protection it deserves.
House Painters in Tomball and The Woodlands, TX
Paint and transform the looks of your home with professional exterior/interior house painters from Mr. Happy House. We provide painting services that are tailored to meet your needs. 
We do a thorough house painting assessment of your needs and wants. We can help you decide what you need for your home and point out any areas that need touch ups or need new paint.
Our company has over 30 years of expertise and extensive knowledge of all products used in the residential painting industry today. We use the best paint materials and deliver the our best quality workmanship.
From time to time, representatives working for various local builders may mention the benefits of thier home having a lifetime fiber cement siding, but they may mention it never needs painted which is untrue. 
Mr. Happy House provides Hardie Siding and premium exterior siding painting.
Refinish your exterior door and keep your neighbors impressed with Mr. Happy House exterior house painters. From stripping to staining to varnishing, we do a complete job.
Impress guests by repainting your garage door with a new color that matches your desires. We will do a full color consultation with you so that you get the exact color you want.
Anywhere from stucco to any type of siding, our exterior house painters paint them right the first time. We use special bonding paints for each surface to ensure a quality paint job.
Before any kind of exterior painting job, we always do a house wash to take off dirt and mildew. Power washing before painting keep the paint from peeling and makes it last much longer.
We offer a wide range of deck staining and painting colors for your deck and we also make sure your deck is clean before staining.
Adding a new color to your fence? With Mr. Happy House, our house painters pay attention to every detail, and your fence will be a happy one with us.
Interior Painters in The Woodlands and Tomball, TX
Anywhere from room, trim, door, ceiling, or cabinet painting, our highly skilled interior residential painters pay careful attention to every detail of preparation and painting.
Sometimes other interior painters leave unfinished work, sloppy trim work, and remnants of the paint job. When you hire Mr. Happy House, we use quality Sherwin Williams paint & the only thing we leave is a freshly painted interior that looks and feels new and luxurious .
Mr. Happy House has successfully completed thousands of interior paint and home remodeling projects and is here to deliver the highest quality experience and workmanship, and our painters are all experts in their field.
Need new colors to your room? We use Sherwin Williams paints and we have a wide variety of colors for you to choose from. Go with a pro interior house painter to get the room you've always wanted.
We can remove your old wallpaper the right way with a full professional house painting team. We follow a multi-step process to make sure that your wallpaper is properly removed and the area is painted with quality.
Anywhere from stylistic trim to a more modern type of trim or door casing, we can custom make trim, baseboards, and crown moulding to fit your home needs. Hire Mr. Happy House as your next house painting company!
Whether if your drywall had a previous leak from pipes or had a hole, we can fix that for you while making your interior strong and beautiful.
You don't need a new kitchen or bathroom cabinets to make them look sharper, they may just need an experienced house painter from Mr. Happy House to give it a fresh new look.
Most walls have some kind of texture and feel to them. That is where texturing comes in, we can match and make any texture to your liking.
Roof Repair Contractors in The Woodlands, TX
Mr. Happy House is committed to providing expert roof repair services and value to our customers. There are many roofing contractors that don't take into consideration what you actually want for your home, at Mr. Happy House, we take stay with you during the entire process every step of the way. 
If you need a Roofing Contractor, call Mr Happy House. We are GAF Certified and qualified to install all residential roofing shingles GAF sells. We are able to give you a Life Time Warranty vs. others that are only able to give you a 30 year warranty on an architectural laminated shingle. 
Fix your roof with a roof repair contractor and prevent any more leaks from coming in and destroying your interior walls, paint, trim, or electric. Call us now and we can repair your roof fast!
When hail hits your roof, it can destroy your shingles and leave your home vulnerable to further damages. We can help you file a claim with your insurance to get your hail damaged roof repair cost covered with little out of pocket costs.
You may need to file a claim with your insurance in order to get full coverage for any roof repairs or damages that were done to your home. Mr. Happy House can help you get full coverage on for your roofing needs.
Heavy winds are very deadly for your roof, as this lift your shingles and leave your roof susceptible to big leaks and animal damage. Your storm damaged roof is going to be in safe hand with Mr. Happy House roofing contractors.
Tired of squirrels, rats, or owls coming into your attic or home? We can stop animal damage roof and siding damage by fixing and repairing any openings or damages on your roof and prevent animals from coming back again.
Siding Contractors in The Woodlands and Tomball, TX
We also offer many roofing services such as roof replacements, roof leak repairs, hail & storm damage roof repairs, seamless gutters, aluminum gutters and more!
If your roof is attracting animals or has any kind of opening, cracks, or leaks, we can fix it! As a GAF Certified Roofing Contractor, you will be able to get a special lifetime warranty on your roof unmatched by many roofing companies in The Woodlands, Tomball, Spring, Conroe & Magnolia TX Areas.
Protect your home's roof, siding, and foundation from excessive water with seamless gutters. We install durable seamless gutters that are able to take in a good amount of rainwater and redirect it into the proper areas.
Typical rain gutters rust and loose their ability to consistly withhold rain water without leaking. We install 6 inch aluminum gutters that are rust free and are able to stop the excessive pouring of water during rainfall.
Is your roof not holding up properly? As a GAF certified roofing contractor, we offer one the best roof replacement warranties and can provide you a wide range of roofing solutions for your house.
Unlike typical gutter covers that build up with debris over time, our LeaFree Gutter cover system is different. Instead of a mesh type of cover, LeaFree redirects rain water into the gutter without any leaf or dirt buildup.
Bring more light into your home with a skylight installation. If your skylight is leaking, you may need a skylight repair or replacement. Contact Mr. Happy House for the best skylight solutions for your house.
Our professional window replacement service is here to provide you the best replacement windows there is. We offer Don Young windows with Low-E double insulated glass that is made for longevity and durability.
Mr. Happy House specializes in siding and replacement doors. Our exterior specialists can help you select the right doors for your home needs, whether if you need a new front door or back door, we provide full and professional installations.
Security can be hard to come by during these times. If you are looking to have a strong and durable custom fence built for you house, look no further and call the exterior renovation experts!
We understand that your home is important and that there are other roofing & siding contractors and painters who just say that they can do the job, and then when you go with them, they do a terrible job and end up giving you a headache and financial struggle, or even worse…
They take your money and never come back.
Mr. Happy House have been established since 1991, and we are BBB accredited business with an A+ Rating. After completing over 10,000 projects we have had ZERO complaints, you are in safe hands when you go with a reliable roofing & siding contractor & house painter like Mr. Happy House.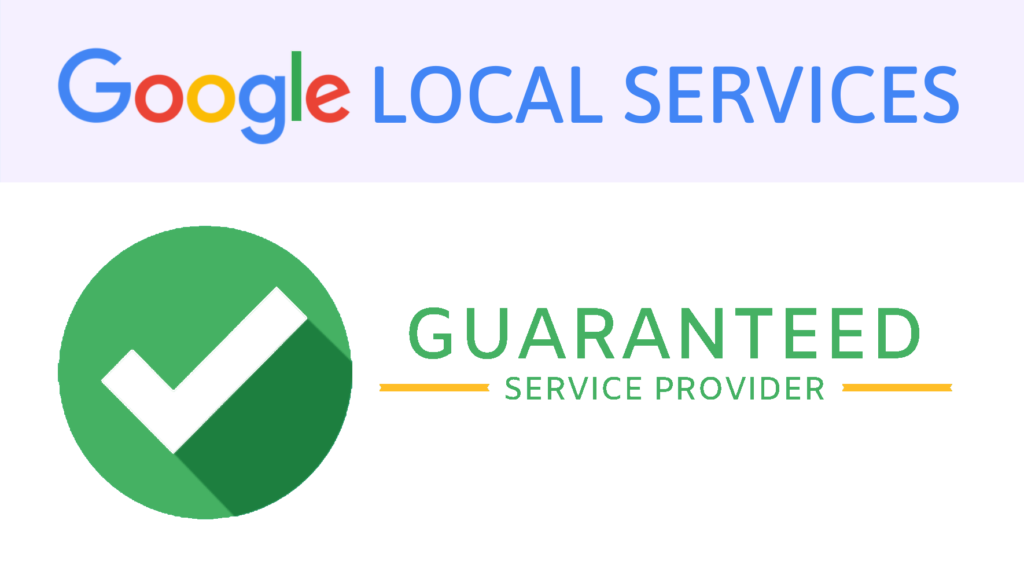 Roofing & Siding Services
"I saw Mike and his crew down the street a year before I contracted him. I knew from watching that he was who I wanted to do work I'd put off. In the meantime, we had a roof leak from a downed limb and Mike helped with an insurance claim and damage in which he has experience. His crew did a new roof and we'd already decided to get new Hardie soffit and fascia to match the siding we'd done a decade ago. The new paint his crew did matched everything perfectly. He installed a new side garage door which is better than the original. …New fence, gate and shed door. While it's not mentioned a lot here, his crew replaced our old single pane windows with a double pane window that matched the house perfectly. After measurement and fabrication, the installation was done in one day. I saw a house down the street with a similar replacement that took two weeks. And we had more done that I won't mention here. But to top it off I got a sparkling clean power washed driveway. Our nearly 40 year old house looks great now! I have a new list for inside stuff and will back for more. Mike will absolutely spend the time talking with you about what you want, offering suggestions, and will follow up everything personally, by phone and text. A great all around contractor."
"So you read these to help see what a contractor is like, quality of work etc. So let me tell you about Mike and his team. Professional, knowledgeable, Nice, Christian morals. It sure makes one feel more comfortable about this Houston based firm Mike runs. I couldn't be happier, the work is done, work area totally clean and I made the right choice choosing Mike's company. I'm sure you will be as impressed as I am."
"Mike exceeded expectations at our home. He personally powerwashed. My driveway and brick look great! He even sealed some areas. Mike's roofing specialists came to clean our chimney, do some repairs and add new flashing. They replaced some roof ridge areas and completed a small roof repair. The attention to detail was wonderful. The gutter guys came out and installed new gutters on the front of our home. Everyone did their job and exceeded expectations. Everyone was as nice as Mike. He will be the first one I call if I ever need anything else done to our home."
"Mr. Happy House does work that will make you, the home owner, happy! He is an excellent craftsman and does a great job of hiring talented crews. He meticulously manages that quality of their work. He is great at staying in touch too. Answers his phone. He is not the cheapest price or the most expensive but is fair in his pricing. You get value for your money. I highly recommend him."
"Mike is by far the best in the business. He delivers high quality work on time, even under tight deadlines. He has an extraordinary attention to details and clearly knows his craft. Mike cares a lot about getting the work done right. He's done quite a bit of work for us (sidings, fences, flooring, gutters, etc.) and he has exceeded our expectations each and every time. I highly recommend Mike and it's always a pleasure working with him."
"I had rotted siding around the garage and second story. Mike came out same day I called and was able to give me a fair quote. Tear off, repair and painted in two days. His crew was nice, fast and efficient. Willing to answer any questions I had along the way and pointed out any other issues they found. When done they cleaned and left no mess behind. I would definitely use them again and recommend my friends & neighbors to call them."
Get Your Home Needs Solved & Schedule an In-Home Estimate!
If you need a Reliable and Reputable Roofing & Siding Contractor & House Painter, don't hesitate to call us at (281) 831-5955 or fill the form and we will get in contact with you as soon as possible to access your home needs.
Go to this article and see different house siding designs and exterior house painting colors that you can use for your home!